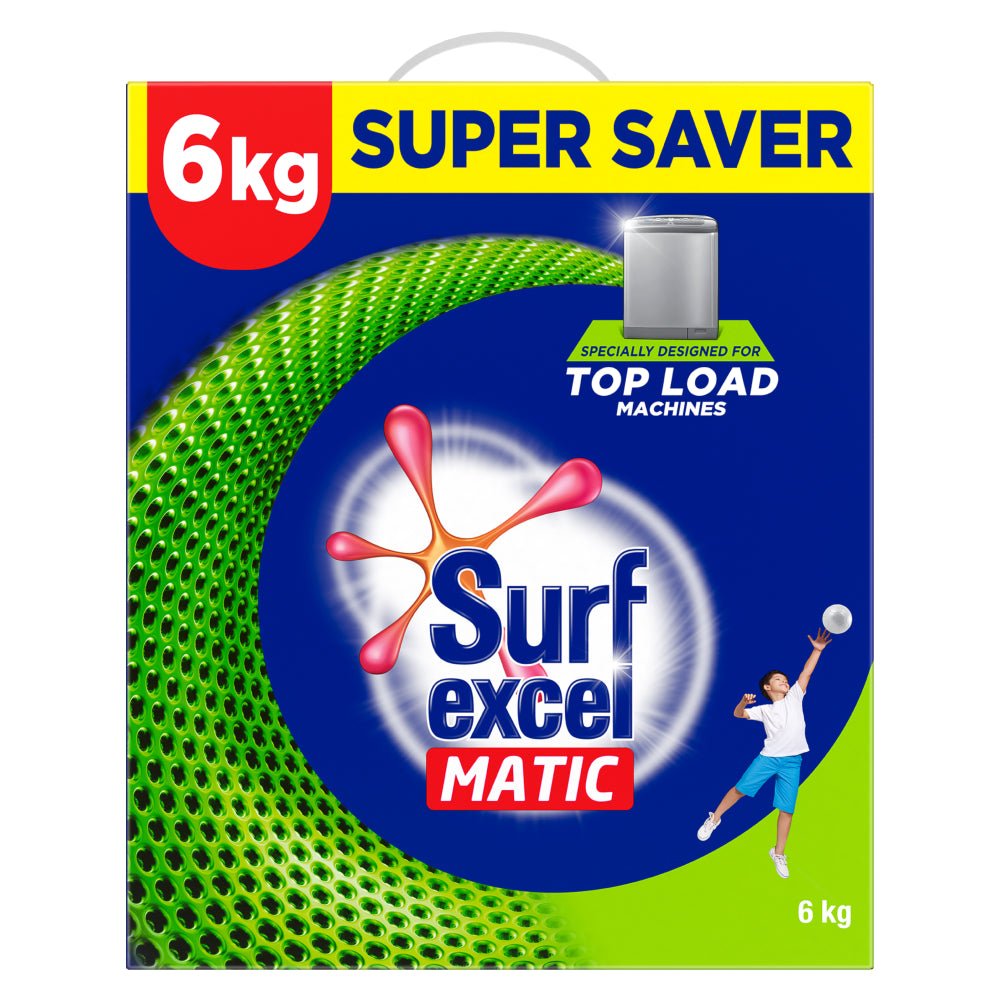 Surf Excel Matic Top-Load Detergent Powder 6Kg
Save

5

%
Original Price
MRP Rs. 1,375.00
Current Price
Rs. 1,306.25
5% OFF
Surf Excel Matic has introduced a new and improved top load detergent that will give you a machine wash as good as hand wash. Built-in hand-rub action power penetrates the clothes and removes tough stains in the washing itself. This means no more soaking or scrubbing and saves you time and effort you would usually spend on everyday laundry.
Key Benefits:
Tough stain removal in the machine with Surf Excel Matic
Designed to work in high water level (40 litres) of top load washing machines
Surf Excel Matic Top Load laundry detergent dissolves completely leaving no residue on your clothes on in the machine
Surf Excel Matic Top Load laundry detergent has an advanced technology that gives you handwash like clean in machines itself
One scoop of Surf Excel Matic = two scoops of ordinary handwash detergent.
Maximum Shelf Life: 24 Months
Safety Information
Store in a cool, dry place and in the original container only
Refer to the Safety Data Sheet for more details
Keep the bottle closed and out of reach of children
Download SDS here
Additional Information
Marketer Name and Address: Hindustan Unilever Ltd, Hindustan Unilever Ltd, Unilever House, B D Sawant Marg, Chakala Andheri East - 400100
Country Of Origin: India