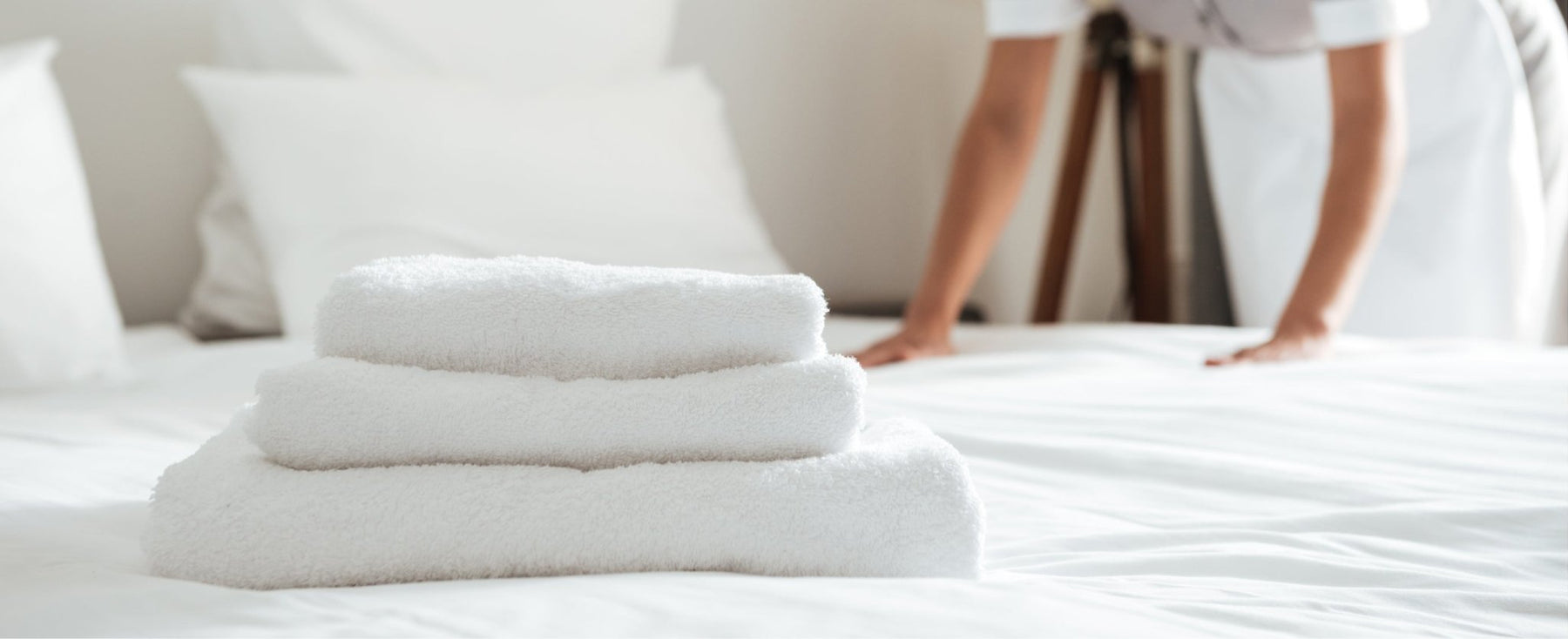 An In-Depth Look at Hotel Housekeeping Departments
Ensuring the smooth running of a hotel demands a well-structured, diligent housekeeping team dedicated to creating a clean, welcoming, and comfortable environment for guests. 
Whether you're a hotel professional aiming to refine your operations or someone interested in understanding the backbone of hotel operations, this article offers valuable insights into hotel housekeeping departments.
Housekeeping Manager
A Hotel Housekeeping Manager oversees the overall cleanliness and aesthetic upkeep of rooms and public areas. They manage the housekeeping staff, design cleaning schedules, and consistently meet the hotel's cleanliness standards. 
Their duties also include managing the department's budget, ordering supplies, and responding to guest complaints related to cleanliness. The Housekeeping Manager's role is pivotal for a great guest experience and maintaining the hotel's image.
Assistant Housekeeping Manager
Reporting directly to the Housekeeping Manager, the Assistant Housekeeping Manager helps manage the housekeeping team, stepping into the lead role in the manager's absence. Their responsibilities include inventory control, team training, and coordinating tasks.
Floor Supervisors
Floor Supervisors manage housekeeping operations on specific floors. They ensure all rooms are serviced according to hotel standards, oversee room attendants, and handle guest complaints about cleanliness or amenities. The roles that report to Floor Supervisors include:
Room Attendants: Also known as housekeepers, Room Attendants are responsible for cleaning and maintaining rooms. They are the primary staff members who report to the Floor Supervisor. Their duties include: 
Making beds.

Vacuuming.

Dusting.

Replenishing amenities.

Generally ensuring the rooms are tidy and welcoming for guests.
Housekeeping Aides: In many hotels, Housekeeping Aides (also known as housemen or porters) assist Room Attendants by: 
Stripping dirty linens

Removing trash from rooms

Restocking cleaning supplies. 
They often report to the Floor Supervisor to ensure the smooth operation of housekeeping tasks.
Inspectors: Inspectors check rooms for cleanliness and proper arrangement before guests check-in. They also report any maintenance issues to the Floor Supervisor.
Public Area Supervisor
The Public Area Supervisor oversees cleanliness in all public spaces, including lobbies, conference rooms, restaurants, and corridors. This role requires attention to detail and excellent time management skills to ensure all areas remain pristine and inviting. The roles reporting to Public Area Supervisors include:
Public Area Attendants: These individuals are responsible for the cleanliness and maintenance of all the public areas in the hotel, such as:
Lobbies.

Hallways.

Restaurants.

Conference rooms.

Fitness areas.

Restrooms. 
Their duties often include vacuuming, dusting, polishing, trash removal, and restocking supplies.
Housekeeping Aides: In many hotels, Housekeeping Aides assist in maintaining the public areas, moving heavy items, and setting up event spaces. Their responsibilities in these areas might require them to report to the Public Area Supervisor.
Janitorial Staff: If a hotel has a separate janitorial staff for deep cleaning tasks and more substantial maintenance, these staff members may also report to the Public Area Supervisor.
Laundry Supervisor
The Laundry Supervisor oversees the laundry team and ensures prompt delivery of fresh linen to various departments. This role also involves controlling the linen inventory and ensuring adequate stocks of clean, well-maintained linens. The job roles that would report to the Laundry Supervisor include:
Laundry Attendants: They handle the day-to-day operations of washing, drying, and folding linens and guest laundry. They ensure all items are handled carefully and returned to the appropriate locations or guests.
Laundry Sorters: If the hotel is large enough to necessitate this role, Laundry Sorters are responsible for separating linens and clothes according to type, colour, and cleaning requirements before they are washed.
Dry Cleaning Specialists: In hotels that offer dry cleaning services, these specialists handle the delicate process of dry cleaning certain items. They would report to the Laundry Supervisor for instructions and quality checks.
Night Manager
The Night Manager is the primary point of contact for all hotel operations during the night shift. Their responsibilities include overseeing front desk activities, such as guest check-ins and check-outs, and handling any guest complaints or requests that arise overnight. 
Additionally, they ensure the safety and security of the hotel and often supervise the night audit process, which involves reconciling the day's financial transactions. The roles that report to the Night Manager include:
Front Desk Staff: They handle guest check-ins and check-outs, answer guest inquiries, and manage reservations. They often report any issues or concerns directly to the Night Supervisor.
Night Auditors: Night Auditors review and balance the daily financial transactions, such as processing room charges and securing any tills at shift end. They report any discrepancies or issues to the Night Manager. They also 
Security Staff: The night shift security personnel ensure the safety of the hotel guests and property during the night. Depending on the structure of the hotel's housekeeping department, they typically report to the Night Supervisor or the Security Manager.
Housekeeping Staff: Any hotel housekeeping staff assigned to the night shift, such as those responsible for cleaning public areas or responding to guest requests, would also report to the Night Manager.
Department Structure Is Different for Every Hotel
It's important to note that each hotel's organisational structure can differ based on its unique operational needs and staffing resources. For instance, large hotels may have the budget and need to employ specialist roles. Small hotels may fold several positions into one, such as room attendants being responsible for washing linens.
Explore Our Products
Unilever Professional is here to support your housekeeping staff. Explore our essential housekeeping supplies and get the perfect clean every time.