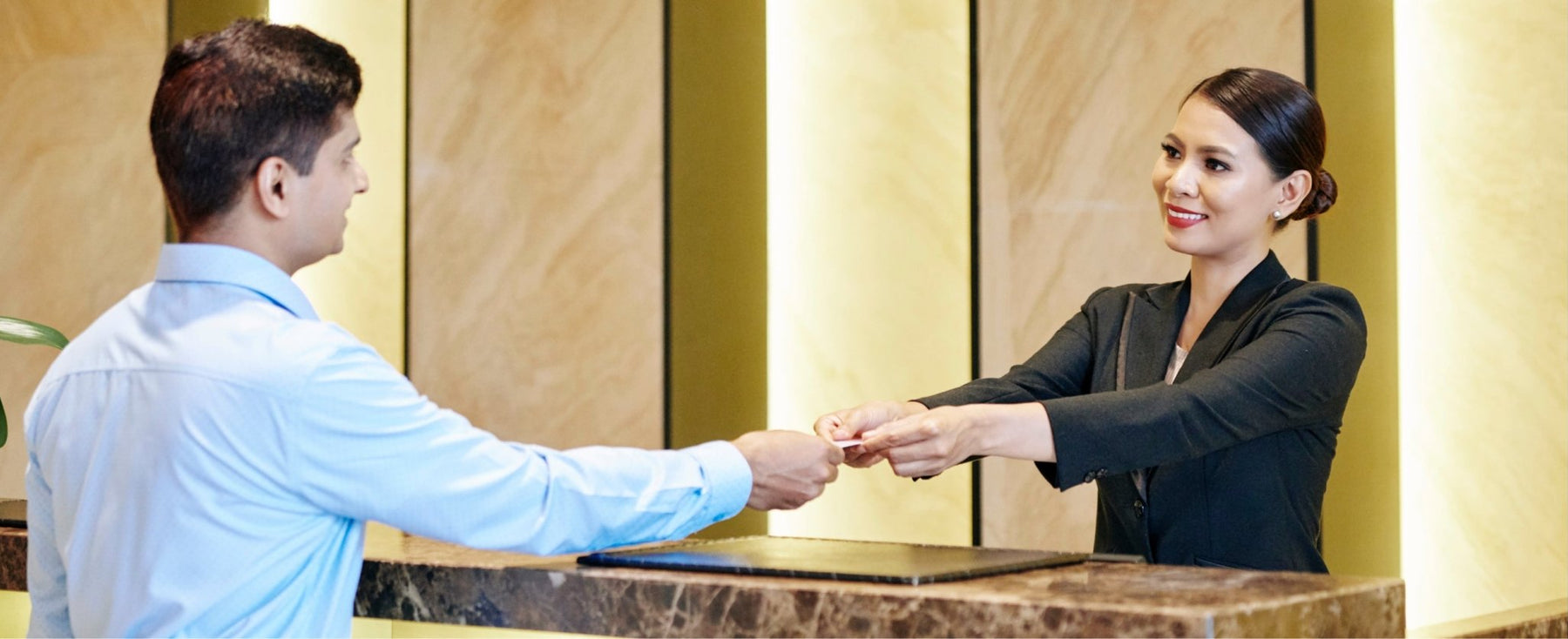 Elevate Your Hotel Housekeeping Services for Exceptional Guest Experiences
Offering top service in your hotel is essential for attracting guests. High-quality housekeeping leaves a lasting positive impression that drives excellent reviews and repeat business. 
Here's what to consider when upgrading your hotel housekeeping services: 
First Impressions and Comfort
Housekeeping greatly impacts your guest's stay, so you need to get the first impression right. From the moment they enter your hotel, your guests should see the evidence of your housekeeper's work - clear windows, spotless floors and dust-free surfaces.   
Guest rooms need the same attention. A spotless, comfortably arranged room immediately signals that you value your guests and sets the tone for a positive experience. Extras like complimentary chocolates or a welcoming note further show your commitment to providing excellent service.  
Staff Training and Consistency
Training forms the foundation of an excellent housekeeping department.  Ensure all housekeepers are well-trained and understand your hotel's cleanliness standards.  
This should include general tasks, specific cleaning techniques and the safe use of cleaning equipment and supplies. Consistency in service delivery is crucial - creating and updating a comprehensive set of standard operating procedures helps ensure every housekeeper understands their responsibilities.
Prompt and Professional Responses
Customer service drives hospitality. Swiftly addressing and rectifying guest issues demonstrates your hotel's dedication to excellent service. Guests who feel their needs are met are more likely to leave positive reviews and return.
Personalising services is another way to deliver a premium guest experience. For instance, providing allergy-friendly cleaning products and extra amenities make guests feel valued. It's these special touches that inspire positive reviews.
Paying attention to minor details can differentiate a regular housekeeping service from an exceptional one. 
Is the bathroom spotless? 

Are the corners of the room dust-free? 

Are the glasses and silverware polished? 
These details might seem minor, but they contribute to a guest's overall impression of your establishment and its service quality.
Additional Housekeeping Services 
Upselling enhances revenue and guest experience. Here are some optional upsells to consider:
Shoe Polishing: A shoe polishing service is useful for business travellers and those attending events (such as weddings).
Pressing and Steaming Laundry: A laundry service with options for pressing and steaming is helpful for guests attending events or meetings.
Pillow Menu: Some guests prefer certain pillow types to sleep well. Offering a pillow menu is a luxury that signals you take the comfort of your guests seriously.
Communication and Feedback
Options for feedback serve a dual purpose. Your guests share their preferences and can feel more connected to the hotel. Their feedback then helps you tailor services, increasing guest satisfaction and loyalty. 
Encourage guests to leave online reviews and promptly respond to positive and negative comments. Guests appreciate transparency and willingness to improve.
Sustainability Practices
Increasingly, travellers prefer establishments with eco credentials. Green housekeeping practices include:
Using eco-friendly cleaning products

Offering a linen reuse program

Implementing water and energy-saving measures.
These measures benefit the environment and save hotels money on laundry and energy costs. Being viewed as an environmentally-friendly hotel can attract more customers.
Employee Satisfaction
A happy team delivers better service. Promote a positive working environment, recognise and reward outstanding performance and provide opportunities for growth and development. Keeping your team motivated and happy reflects well on the quality of their work. 
Successful hotels are dedicated to exceeding guest expectations. A hotel's housekeeping department is a crucial driver of positive customer experiences.
Satisfied customers become advocates for your establishment, bringing in new guests through positive reviews and recommendations. Great experiences drive hospitality - quality service provision helps your hotel stay competitive.
Explore Our Range
Exceptional housekeepers need exceptional products. Shop our essential range and elevate your cleaning services.